Lastest News - R. Bruce Dye
Here you can find all the latest news about R. Bruce Dye and his companies such as Brigadoon Financial, Brigadoon Fitness and more.
Teeing Up Success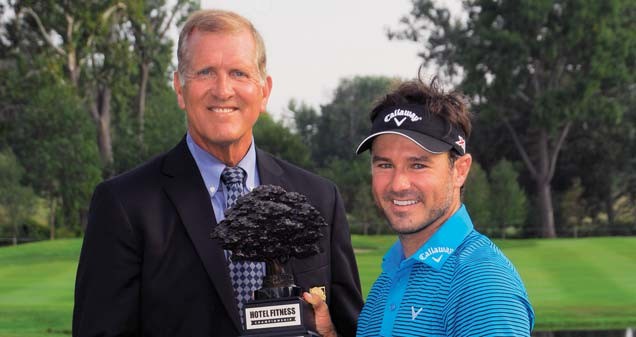 When Trevor Immelman stepped onto the 18th green and sank a 20-foot putt to win the Hotel Fitness Championship last year, the world was watching.
Viewers in 180 countries tuned in to the Golf Channel's broadcast of this inaugural event of the Web.com Tour Finals where 132 professional golfers vied for the tournament's purse. Surprisingly, this high-profile event did not take place in Pebble Beach or Augusta; it happened right here in Fort Wayne at Sycamore Hills Golf Club.
To read the full Story > Published by Tammy Davis - Business People